Homework – a Word which is really meaningful for school Life but sometimes stressful to students.  Read this Article for Best Tips for Stress Free Homework for Kids
I have two Kids and I found that most of their time was spent on doing Homework only. Afterward, it was very difficult to ask them for self-study. Sometimes they were stressed due to homework.
I was Worried and consulted many Parents and Teachers for Tips for Stress free Homework for Kids. The theory and results that I find were as follows:
Stress may not permit children to focus appropriately while doing homework.  Over Burden and Stress of Homework may result in negative in their Performance.
Thus, it is very necessary to keep up stress-free surroundings while Kids were studying
After Reading the Gullybaba Kids Book and Consulting others I have created the following  Golden rules which will help you and your Kids to do the stress Free Homework.
Tips for Stress Free Homework for Kids
Talk to your Child Positively
It will Create a big Impact of how the Parents are behaving with Kids. If you make conversations in Positive way then it will give them an extra boost to do the Homework.
Divide the Homework in Parts
Whenever your Kids will see a lot of Work in front of them they will be over Burdened. That's why the best Trick is to Divide the Homework into Parts and it will make the work easy.
Each portion can be finished in a shorter Time. If more than a part of the task has to be complete in a day then adolescent is advised to give breaks in between.
Arrange the Shelf of the Books at Fixed Place
Parents must make sure that their kids have a set Place for doing their homework. All the Books and Copies of the Kids must be assigned in Library manner so that it will be easy to get any notebook. If the shelf of the Kids will be arranged then they will be more concentrated towards their Homework
Teach Time Management to your Kids
Time Management is Important in every aspect of Life. If you teach your Kids the Value and Tricks to manage the Time then they will love to do their work. To complete the homework project in time, Time is a Big essence. Parents have to help the children in isolating the free time in such a manner that all the activities, as well as homework, can be simply done. This will really help the students to do the stress-Free Homework in Time.
Teaching Child to Relax in Between

Some homework may take longer time and exhausting for Kids. Therefore parents must coach their kid's relaxation methods to get relieved of monotony.
Deep breathing, Playing, Talking with Parents, walking in the garden etc can help out the adolescent to decrease the pressure.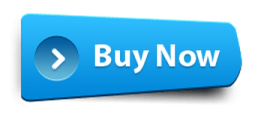 6. Provide Healthy Foods to your Kids

To remain mentally and physically healthy, Parents should make sure that kids are taking healthy food and drink before they start doing the school Home Work.
A Healthy and Balanced Diet will help in increasing concentration while making the homework.
So Above was the Tips for stress Free Homework for Your Kids. Stay Connected with Gullybaba Kids as Gullybaba will regularly share the Tips and Tricks which helps the Parents and Kids.
Don't Forget to comment Below and Sharing the Post.
For More Interesting Videos  Subscribe the Gullybaba Kids Youtube Channel